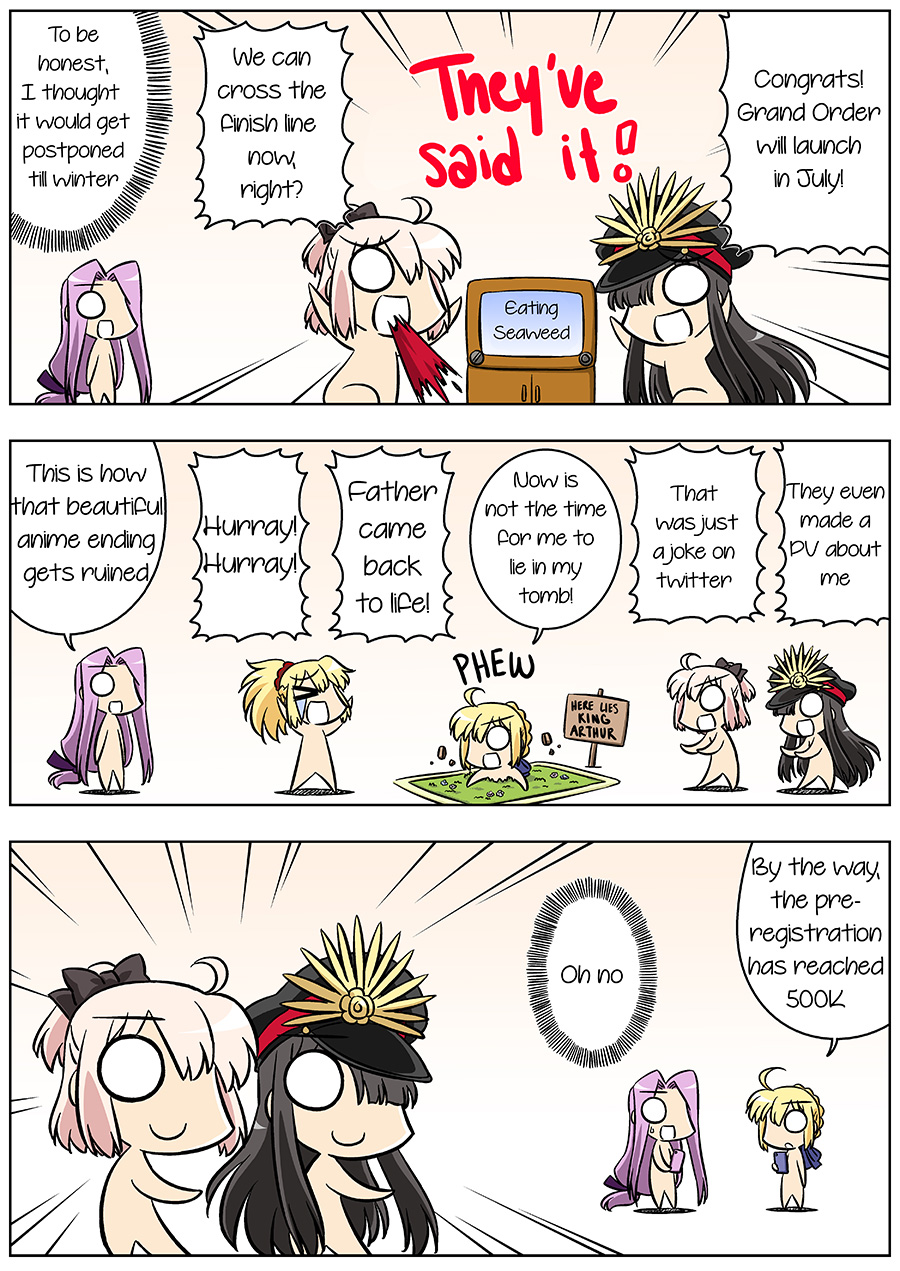 Oki-ta: We've finally reached 500K. No, I am not that excited really since my appearance in the game is like a semi-guaranteed thing anyway... I am not excited... HIJIKATA-SAAAAAAAAAAAAAAAAAAAAAANNN!!! (glance)
Nobbu: PHEW! We've finally reached 500K thanks to a super popular Sengoku general like me! YEEEAAAAH! Monkey! Get Micchi to set up a feast! (glance, glance)
Cycling Girl: Now things are getting super troublesome. Well, I feel like we've gone through this once already...
Blue: We have?
Oki-ta & Nobbu: What?