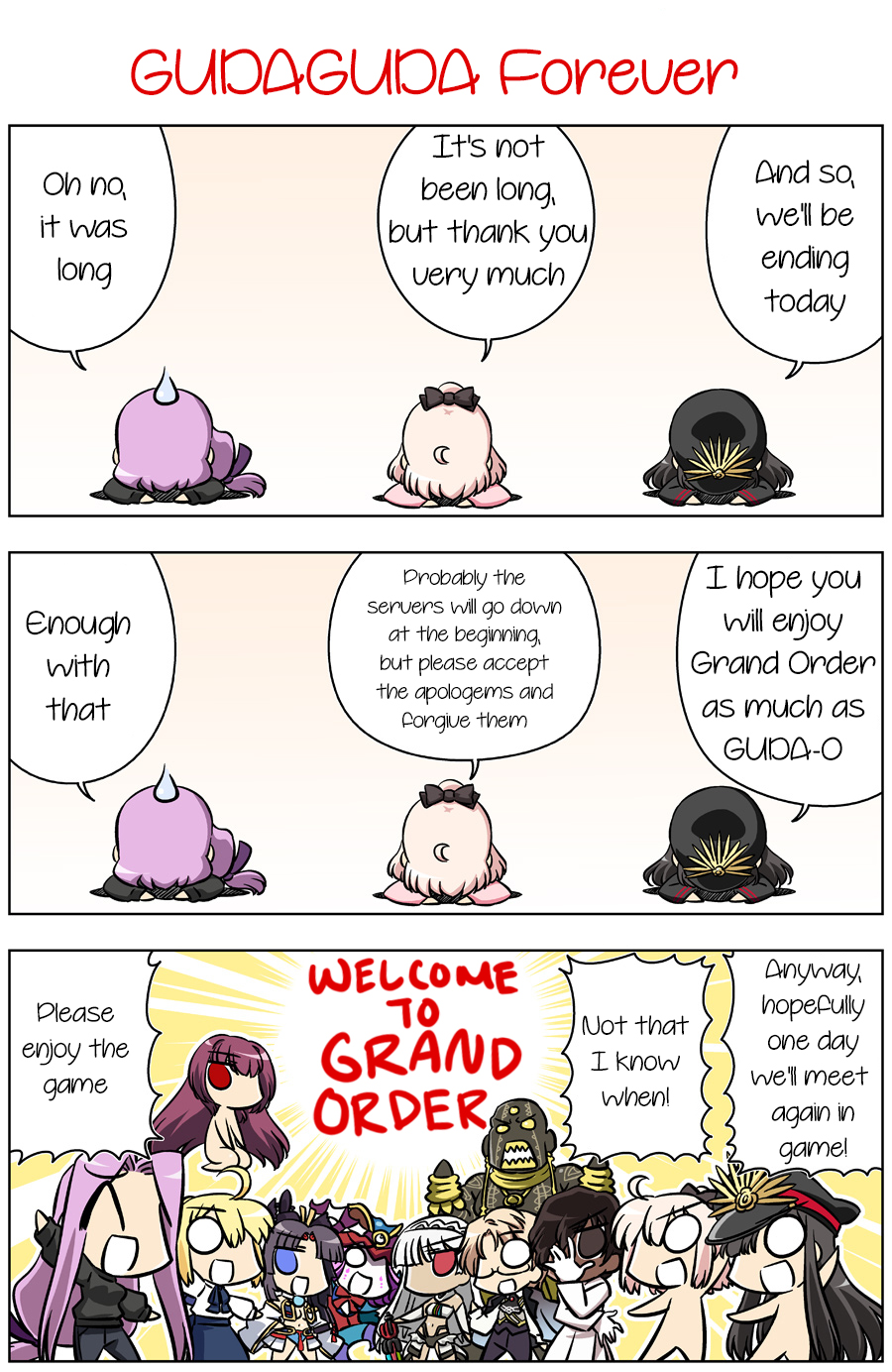 Oki-ta: Now I will let you know my biggest secret! I am actually Okita Souji, the First Squadron Captain of Shinsengumi!
Nobbu: And I am the super well-known Sengoku general Oda Nobunaga!
Blue: And I am actually the King of Knights, Arthu...
Rider: Enough with that, please, last few words to the fans.
Okita Souji: With the hope that one day we can fight along-side together in Grand Order!
Oda Nobunaga: "Fate/GUDAGUDA Order"
GUDA-O Members: Thank you for your support!