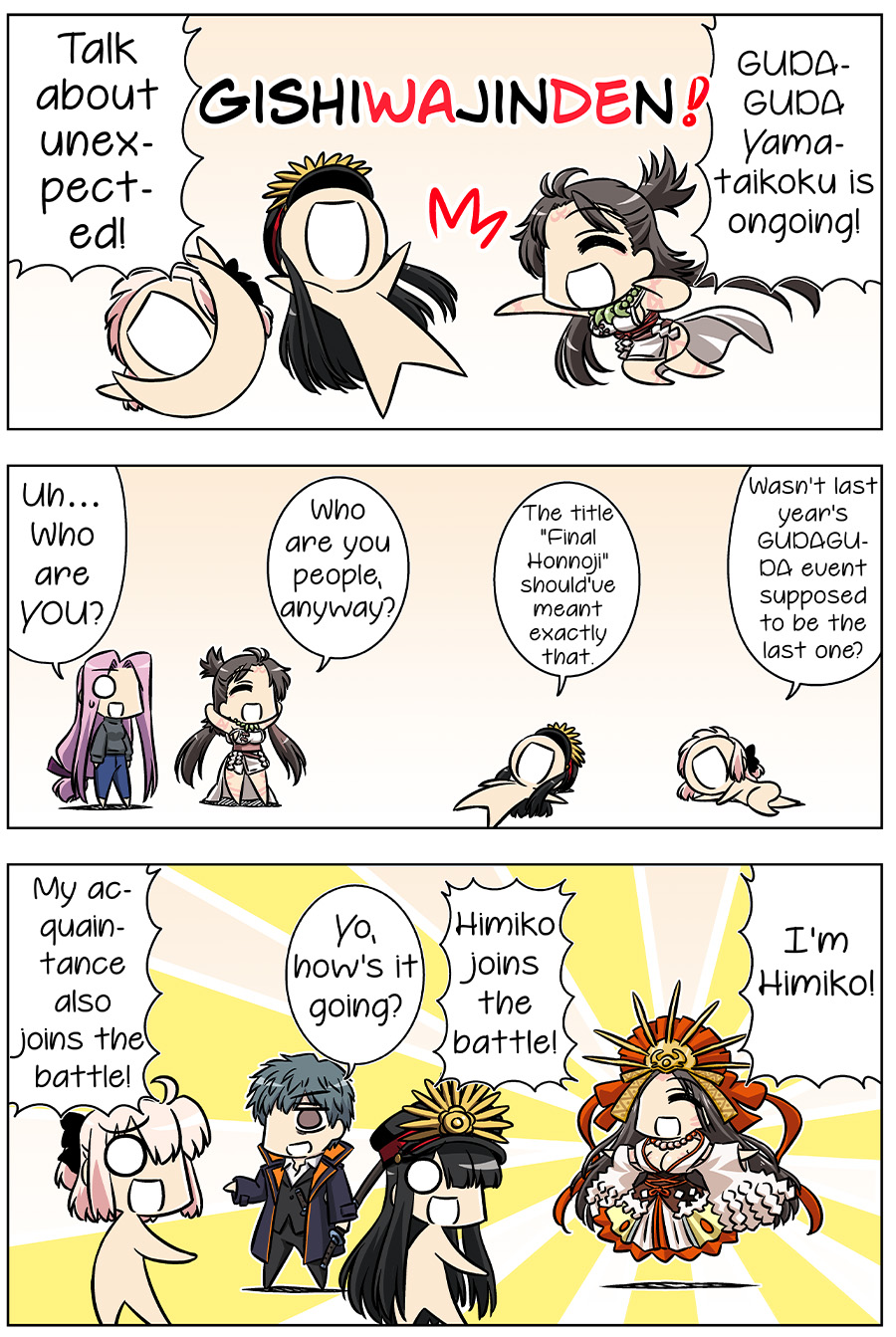 Nobbu: Eh? This guy's a member of your little man-slayer club?
Okita: He may not look like much, but he's strong! Just…not as strong as me! He's been dubbed the Invincible Sword, while Mr. Nagakura called me the Stalwart Sword...(rest omitted)
Hajime: Yeah, yeah. Let's leave it at that.
Priestess Himiko: The trailer for this event was really good! Behold the mighty power of the very first queen!
Cycling Girl: There's a theory that waaay too much effort goes into these trailers, considering they're for GUDAGUDA events. But thank you for always making wonderful trailers!