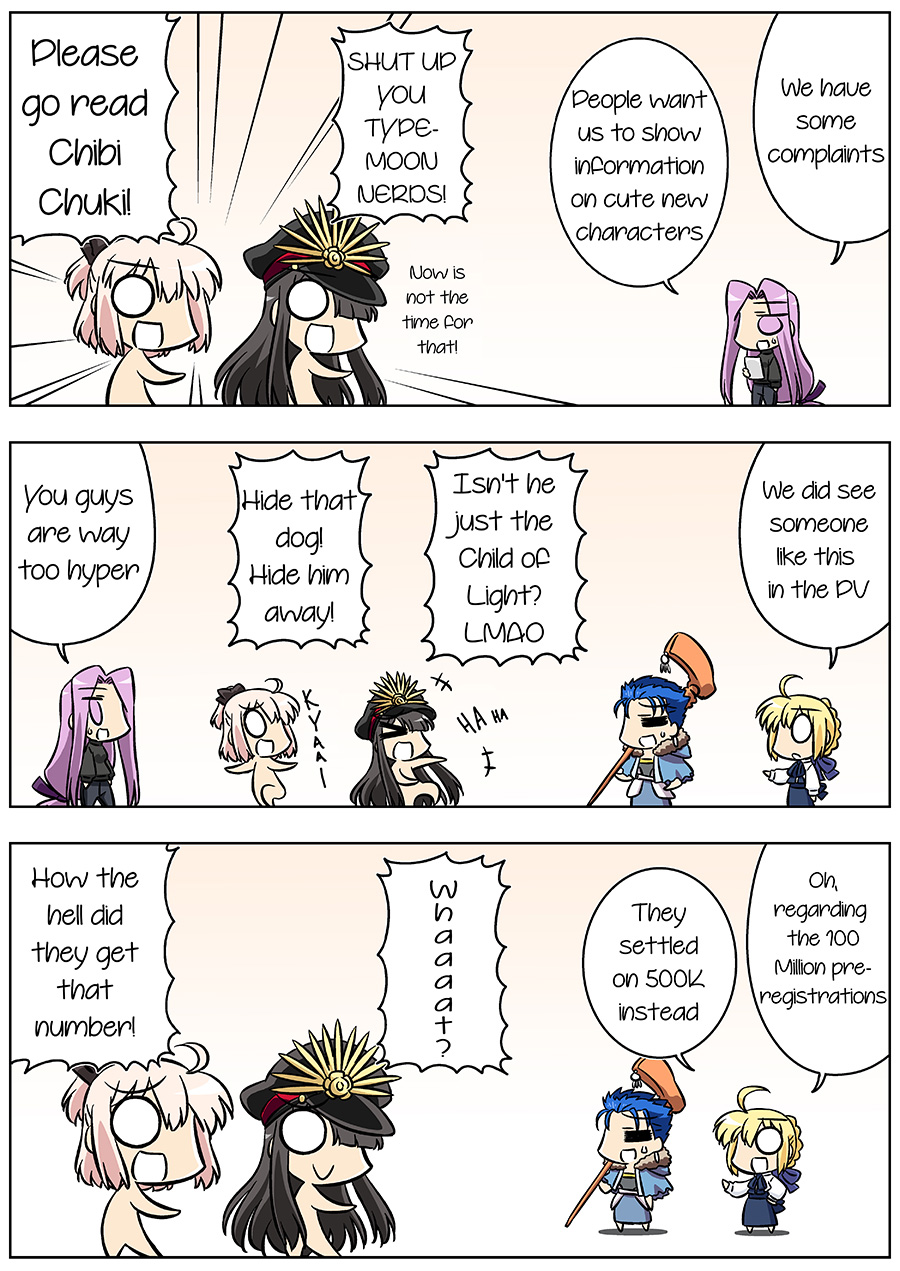 MIBURO: By the way, can we pull off 500K pre-registrations?
Nobbu: There are about 10 Million people in my era, so I'm sure it should be fine.
Cycling Girl: Wait, I think it's a stretch to assume everyone in this country is a TYPE-MOON fan.
Blue Saber: By the way, we have over 100K pre-registrations now.
Nobbu: In other words, you're saying that it might be hard to pull off.
MIBURO: I am going to ask Hijikata-san and Harada-san to help!