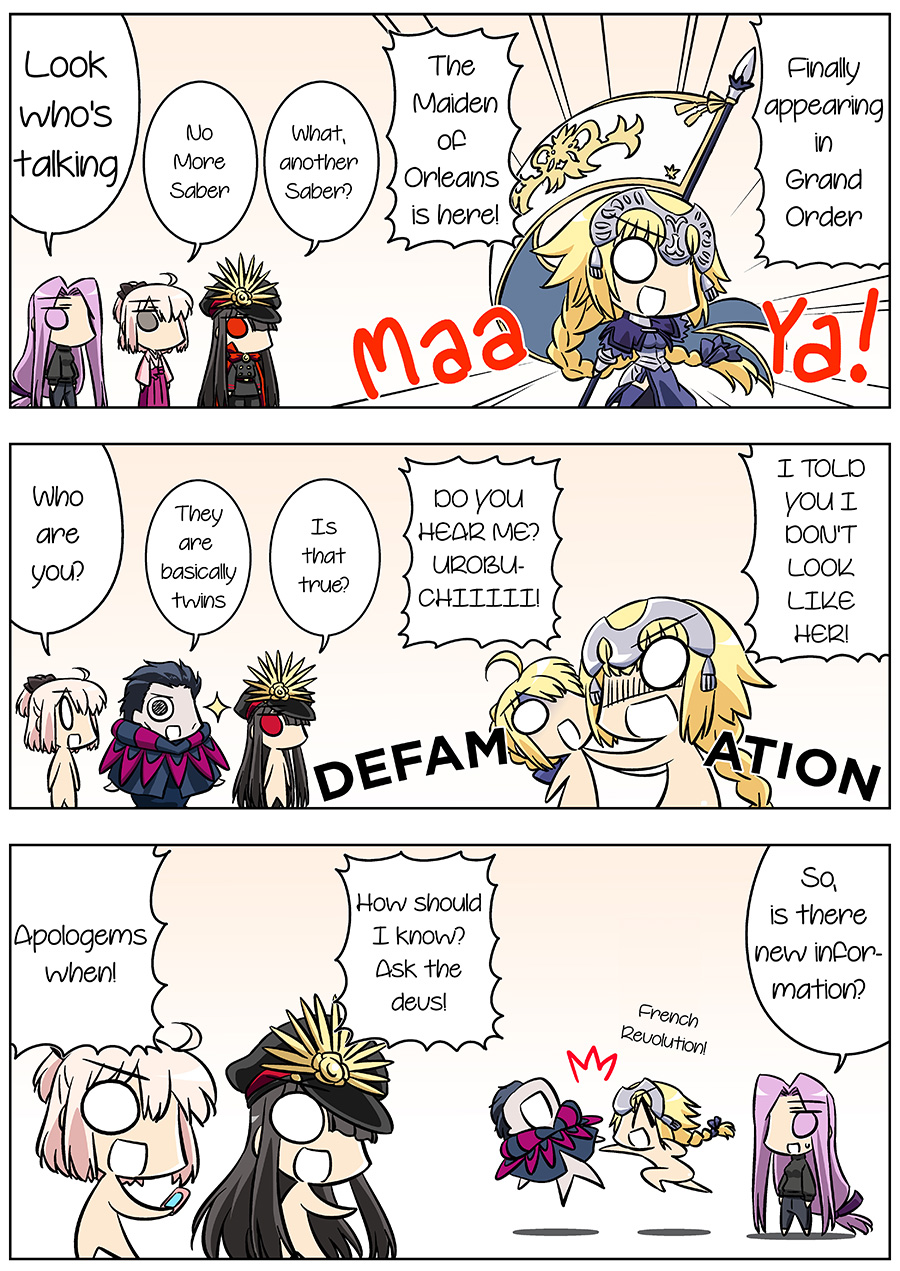 MIBURO: A great hero of France? Ah I see, so Napoleon?
Nobbu: Apparently "impossible" doesn't exist in her dictionary, she must be powerful.
Bayo's Friend: Why don't we stop it there.
Cycling Girl: I feel bad for Jeanne in the Capsule Servant.
Blue: By the way, I was part of that collateral damage.