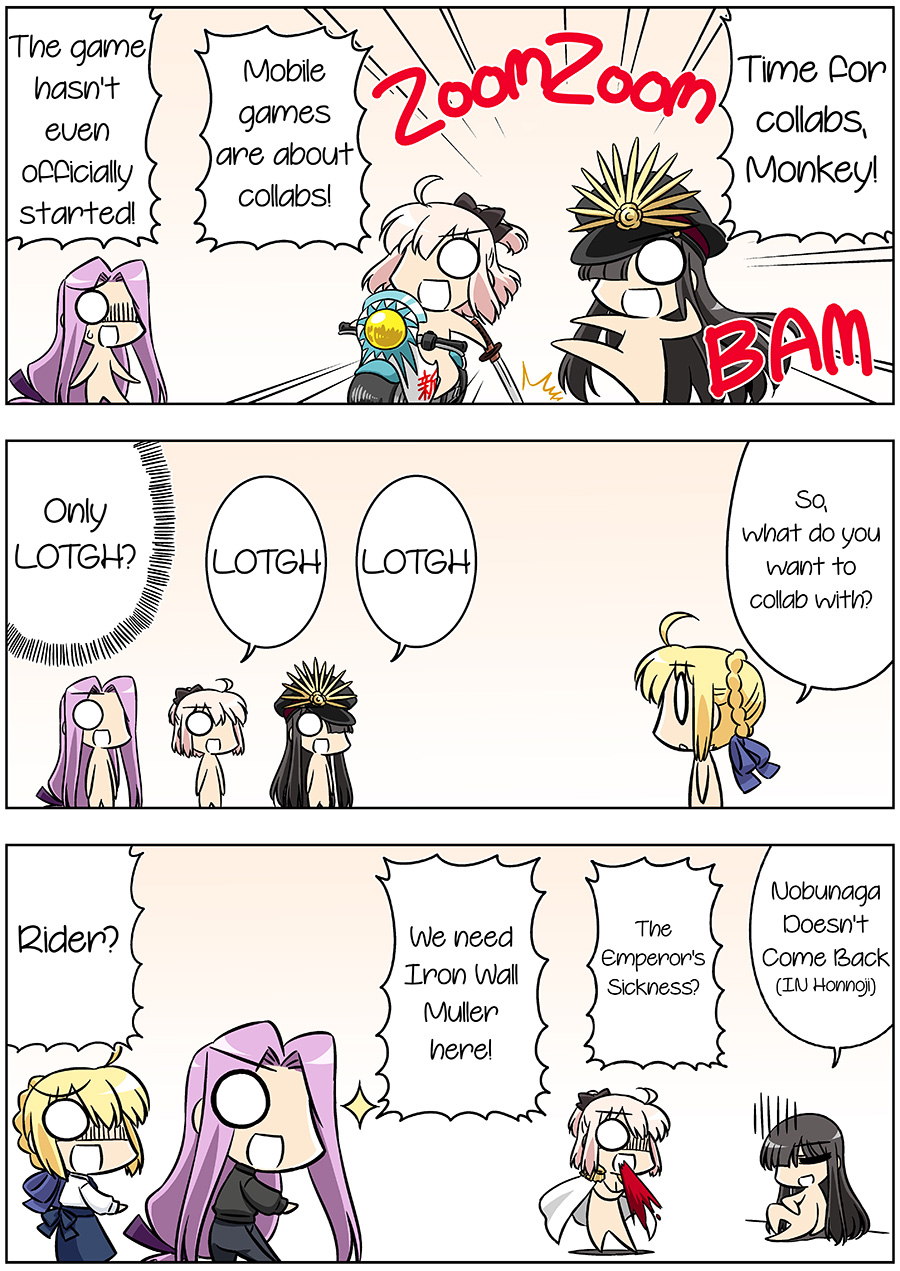 Nobbunfeld: I have to go with Yang (Caster), talents like him can only be fully utilized under my command. Oh I am going to incinerate the Terraist Church so get it ready Micchi.
ReinSaber: To be honest, I can't help but to sympathize with Reinhard (Rider)'s life.
Nobbunfeld: Knight of the Lake and the Bewitching Eyes... Ah (Gotcha)
Gale Rider: I am more of Iron Wall Muller or Admiral Wahlen... Wait, we're leaving those under 30 and the TYPE-MOON fans behind...
Fahrenokita: I like, High Admiral Ovlesser!
Gale Rider: The Armored Grenadier Commander?