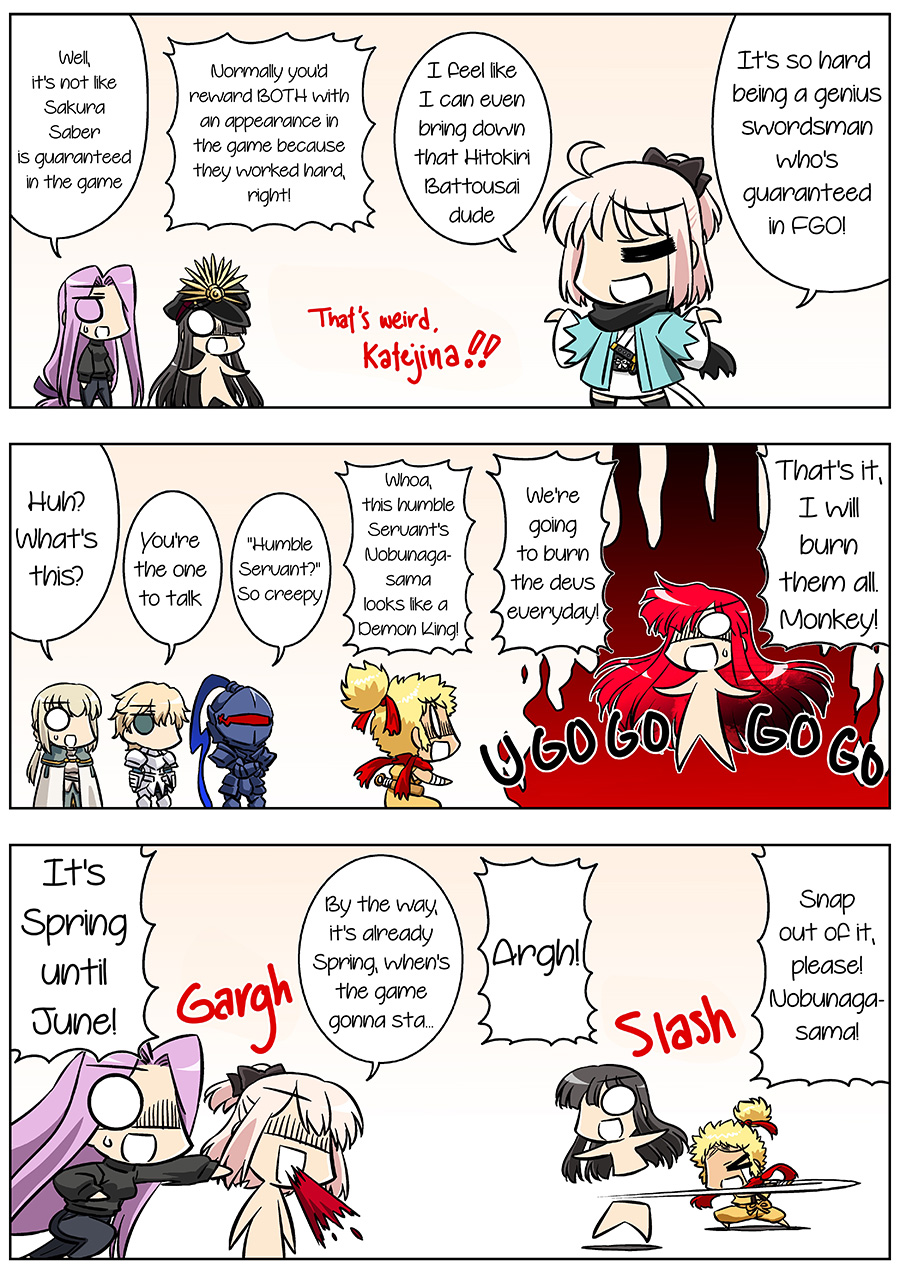 Nobukawa: Coming Soon! Coming soon... It still hasn't specified which month in Spring. Astronomically speaking, Spring ends on June 20th... So that means?
Taiko Risshiden Monkey: If you carefully mutter that word again there'll be a battle, Nobunaga-sama!
Cycling Girl: Would you please stop that.
Apparently Only One Arm: By the way where's our King?
MIBURO: Apparently she headed off to kill a Saber or something.
Knight of the Lake: I can't stand that Saber, just from his smell.
Wife is a Hag: Ok, please shut up.