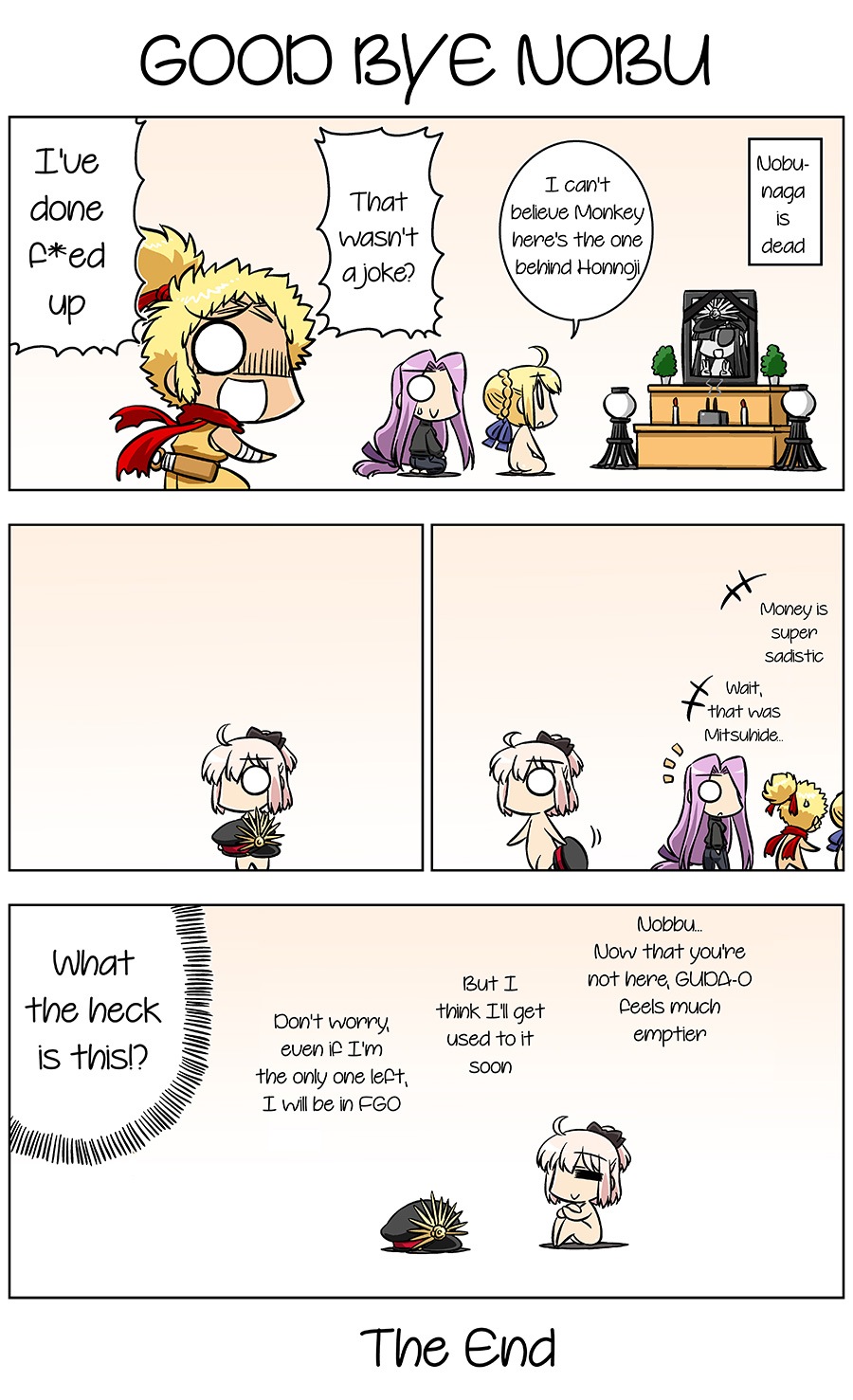 Oki-ta: I must defeat the Satchou with my own strength... Nobbu, don't worry... There'll be no Atsumori!
Beautiful Monkey: It's my fault, it's all this Monkey's fault. Please forgive me!
Blue NEET: Okita-kun! Wait, why am I acting like a certain robot cat?
Raider-chan: Because... You're blue?
Blue NEET: That aside, it says "The End?"
Raider-chan: Oh, that's because this is the last chapter.
Oki-ta: What?