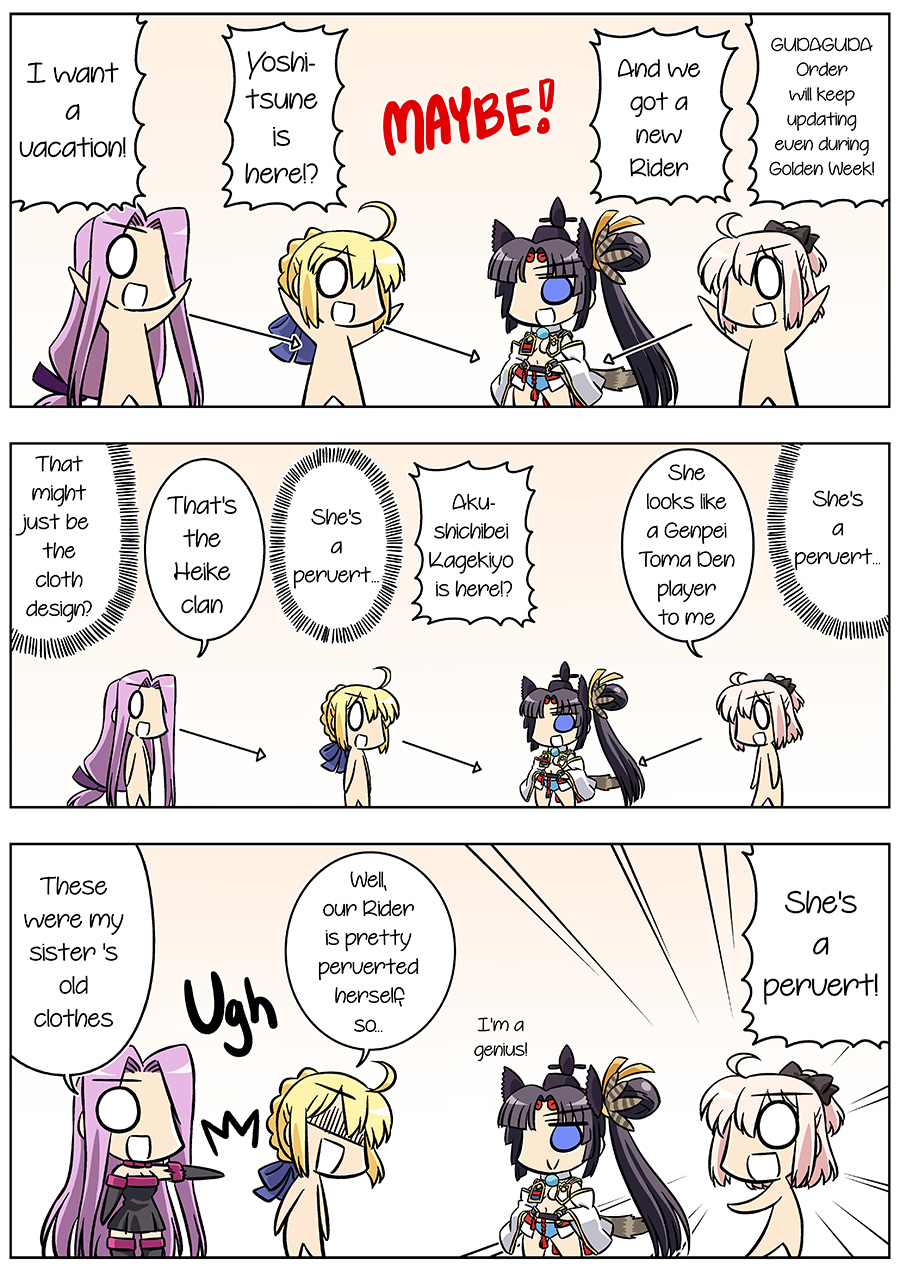 MIBURO: Even J*MP Magazine is taking a week off during Golden Week yet GUDAGUDA Order keeps updating. It must be the Satcho behind this evil company!
Cycling Girl: I want to go back to my actual home.
MIBURO: That aside, the new Rider is here! Secret Noble Phantasm, Senpuuken! That is definitely better than the rice paddle.
Blue: A boss that can't be defeated unless you have the three Divine Treasures... Actually the FC version just felt like a completly different game.
Cycling Girl: Please go play Getsu Fuuma Den.