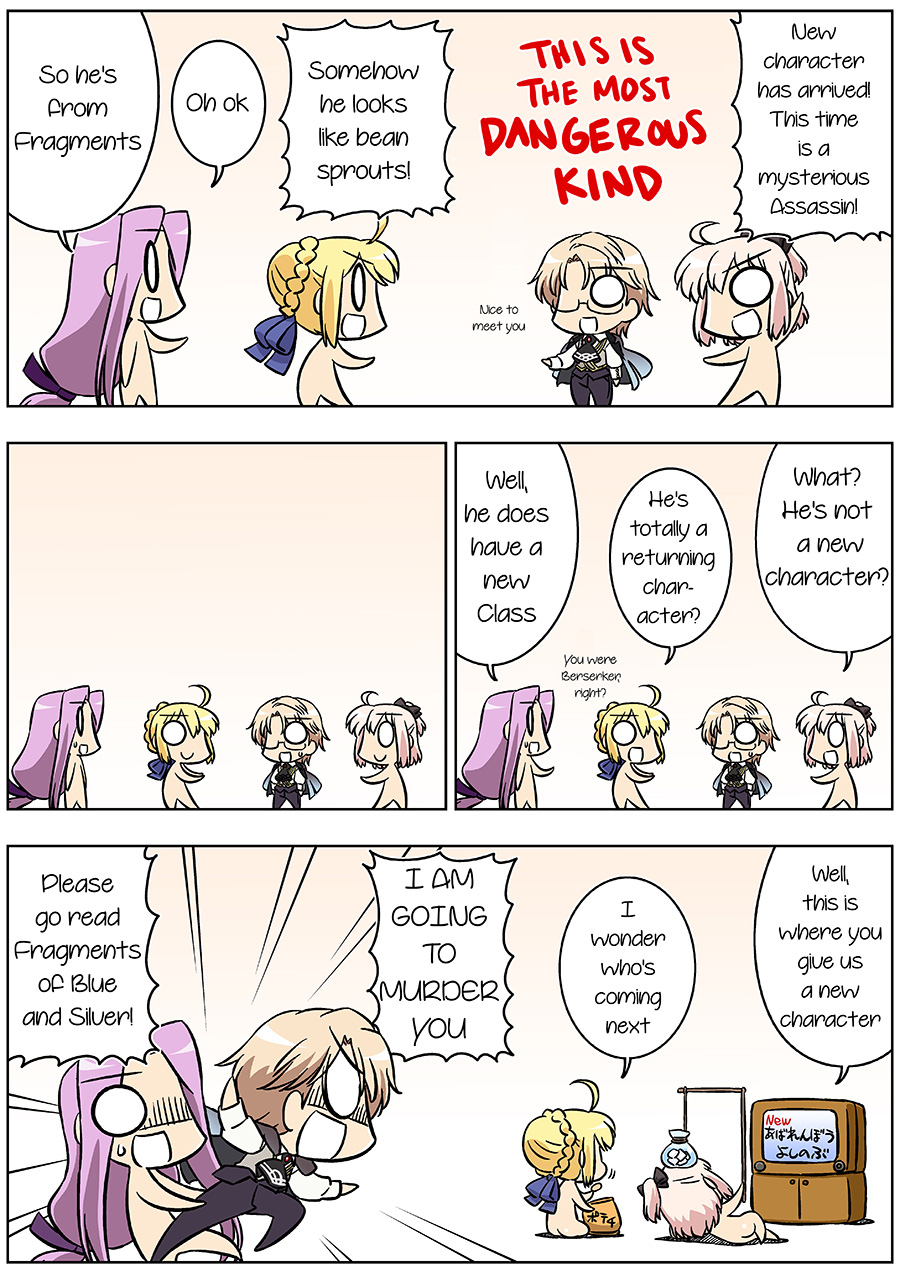 MIBURO: I'm surprised! He's an Assassin! Not an Archer, not a Lancer, but an Assassin! I think everybody is kind of glad in some way that we're not getting another Hassan! Of course, I am only referring to the effectiveness of the TVCM!
Blue: We wouldn't be able to tell the difference if it's another Hassan.
MIBURO: By the way, apparently I have a higher affinity for Assassin than Saber, perhaps, I will be joining as an Assassin?
Blue: It's ok.
Cycling Girl: Oh if you want know more about the new Assassin please go read the novel!