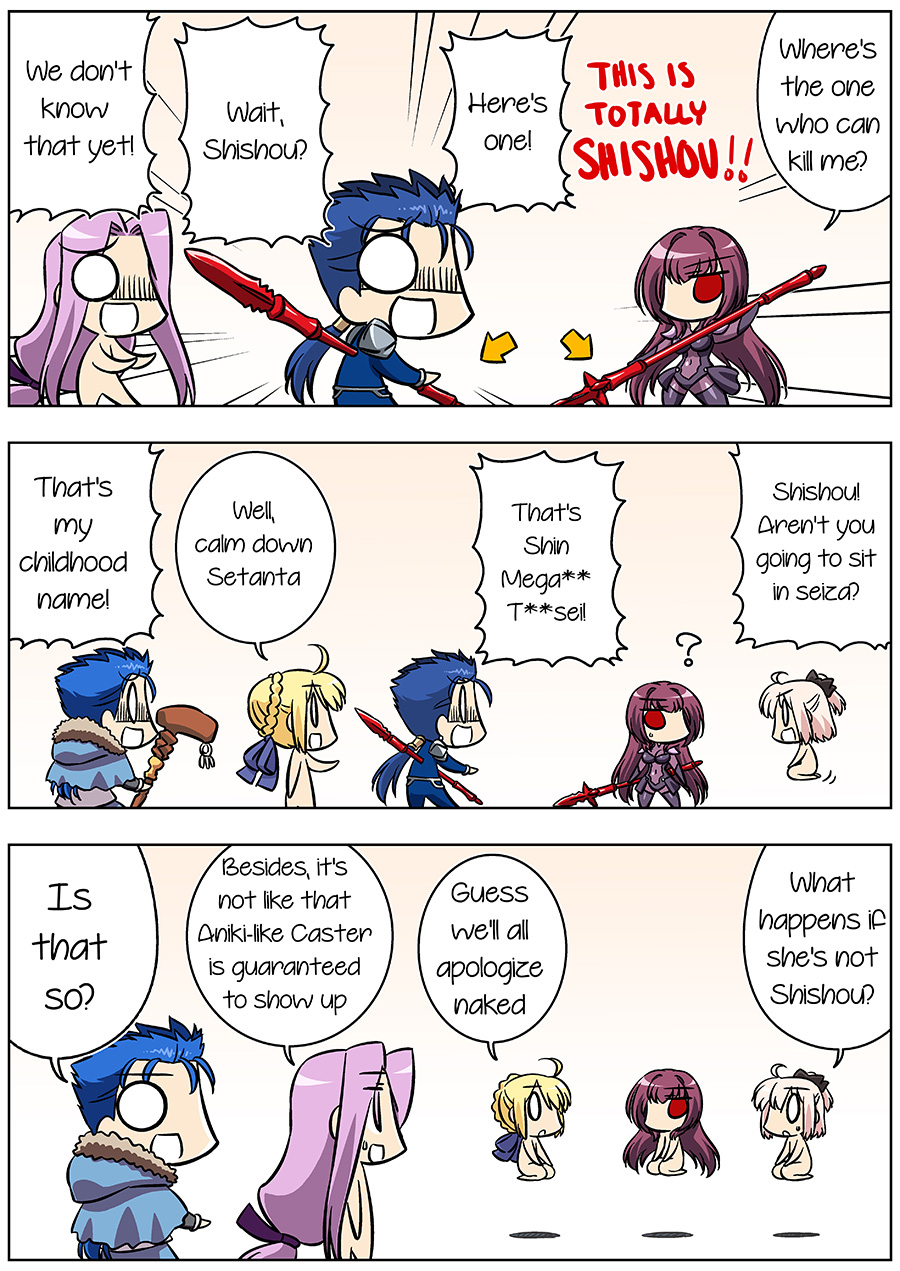 MIBURO: Here we go! Just when we thought he became our coolest ally... EXTREME LANCER SUICIDE!
Blue: And...then...
MIBURO: Big boobie Shishou in tights! Imma spend money on this game!
Ku Horin: By the way, Shishou was in the Throne of Heroes?
Cycling Girl: Didn't you hear me say that we're not sure if she's actually Shishou or not?
MIBURO: That means she might know how to use Astra?
Cycling Girl: Larcei is a little too OP so I don't use her as much... But I am not too sure about the Forrest class either...