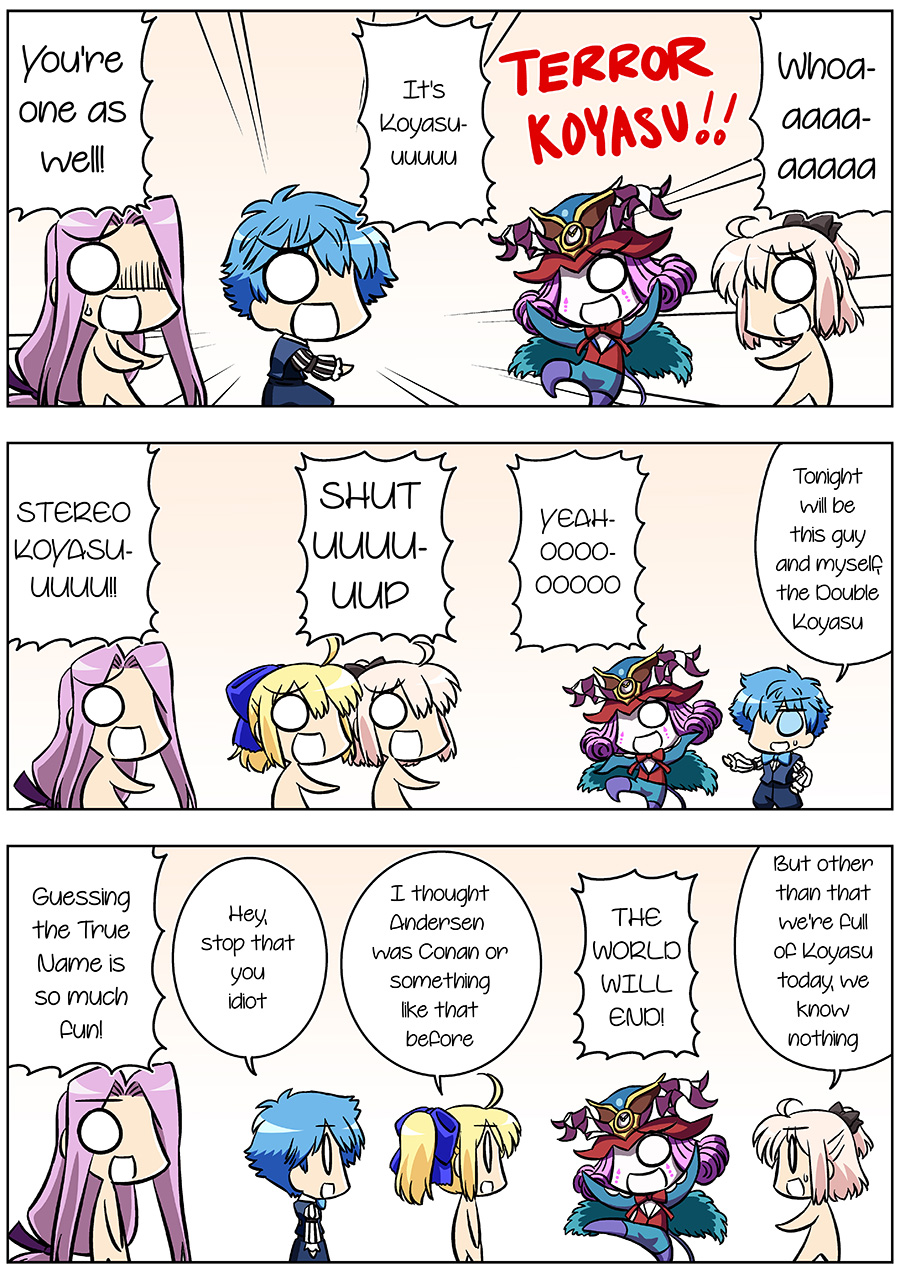 MIBURO: We got another crazy out-of-the-box Caster again! What? Most of the Casters in Fate are like that? You TYPE-MOON nerds better apologize to that elf-looking-good-wife-wannabe who just died recently!
Hans Koyasutian Andersen: It baffles me about how people make up the genre of a writer-Caster. Don't ask, just accept it.
Blue: By the way, what kind of Koyasu will be this new Caster's True Name? Some Super Fist of the Nose Hair?
Hans Koyasutian Andersen: Stop it, that Koyasu is the bane of me.
Cycling Girl: Please just stop it with all the Koyasu.