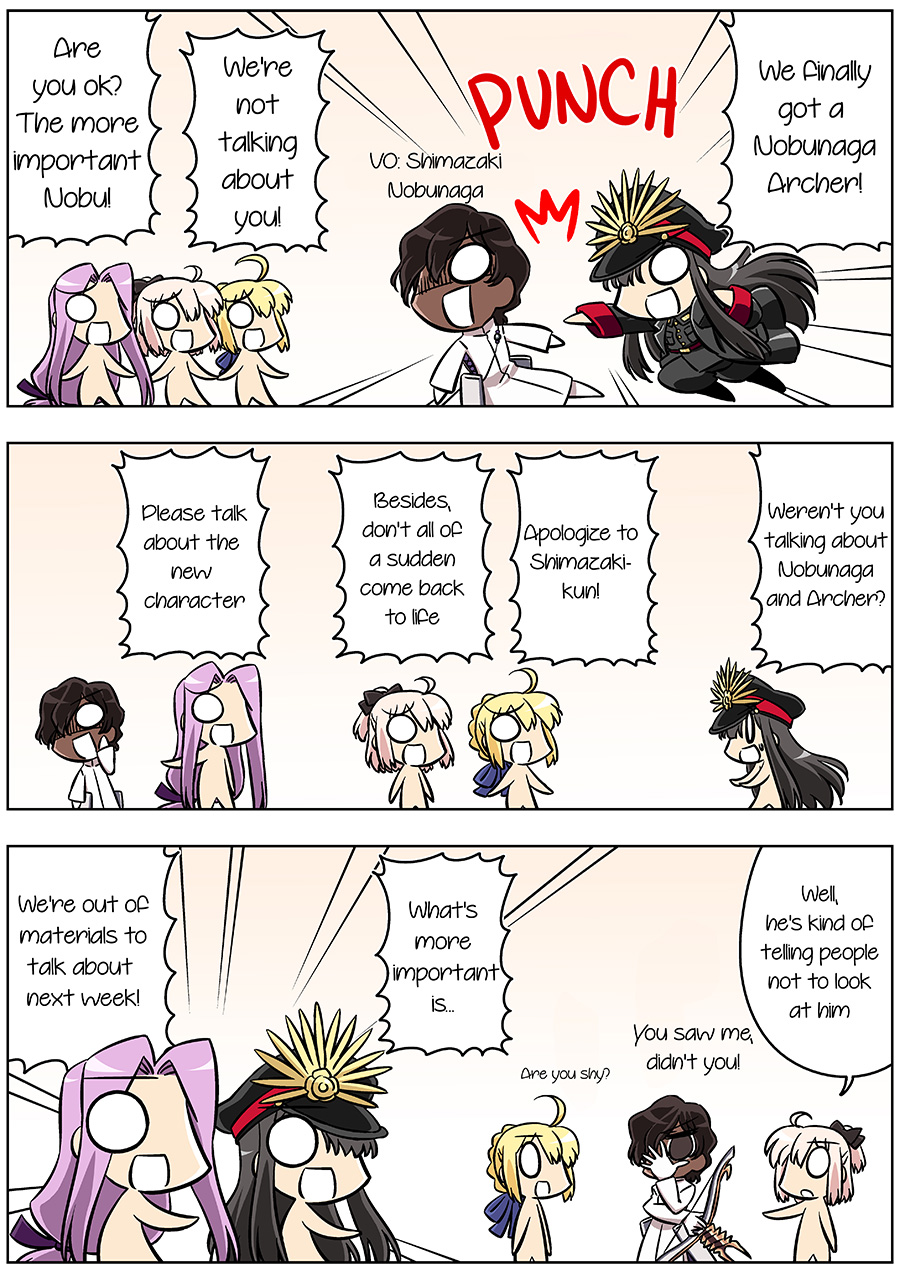 Nobbu: It's not supposed to be like this! What I had in mind was... First I die, and then at the end of the 7 weeks CM, I, the Demon Archer, will come back as the Archer fit to bring the CM series to a beautiful close! There shouldn't be any other way!
Oki-ta: Wow, Nobu ended up in the game earlier than me, wow (doesn't mean it)
Blue: Who would've thought a Nobunaga Archer would show up.
Nobbu: Damn you, devs!
Cycling Girl: Oh, congratulations for GUDAGUDA Order reaching its 20th Chapter! Not that we're giving away anything.