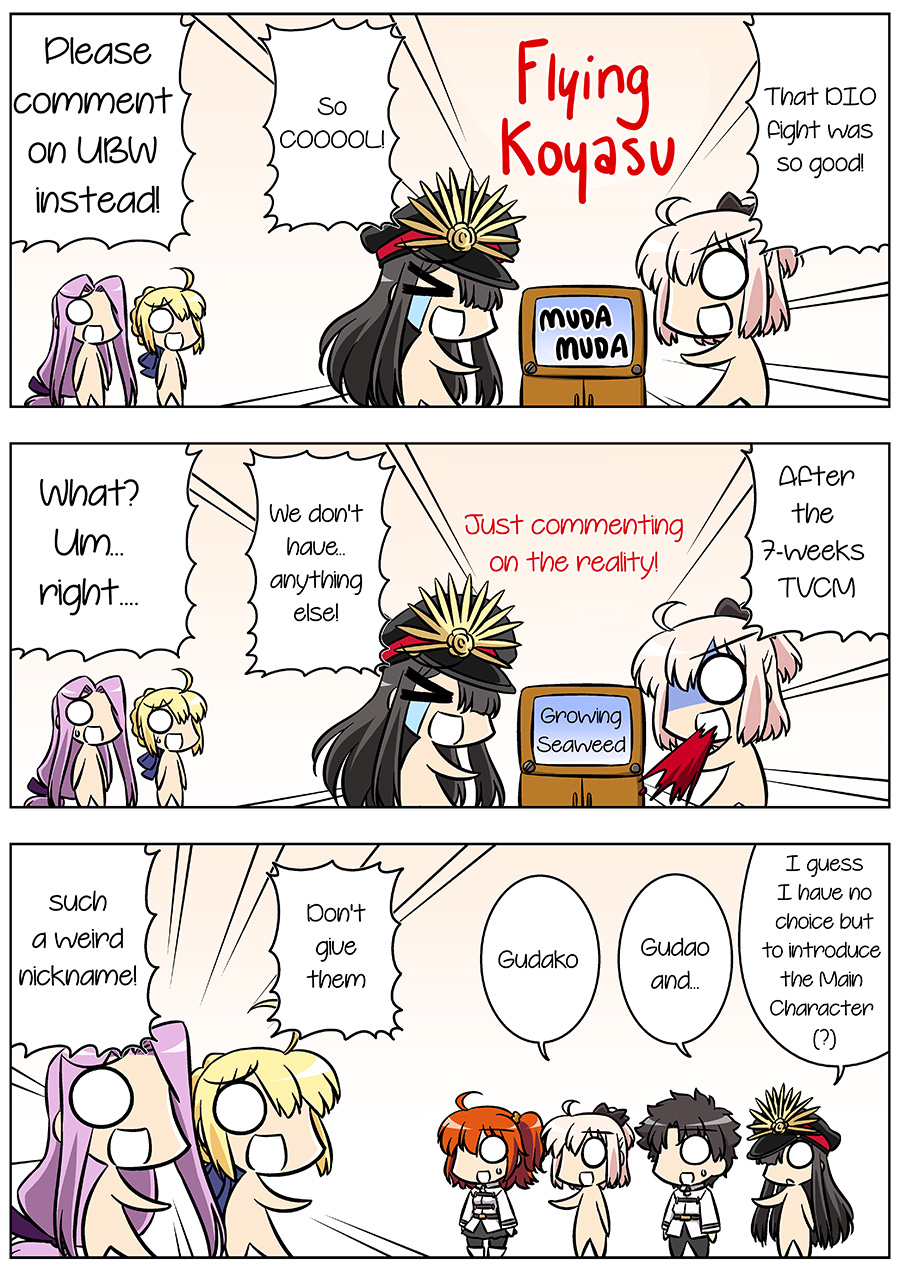 Okita-Lev: I will tell you what just happened! Just when we thought we'd get a Sakura Saber CM after the 7-weeks TVCM... Then... There was nothing!
Nobuna-Lev: You might not know what are we talking about, but even I thought a Demon Archer announcement CM would come... Definitely not something tasteless like "Coming Soon in Summer," or apologems. I must say, now we're experiencing the true despair of running out of stuff to talk about... There's nothing left for us to make fun of!
Saber Academy Altrilas: Rider! What do you think?
Cycling Girl: What don't we just call it quits?