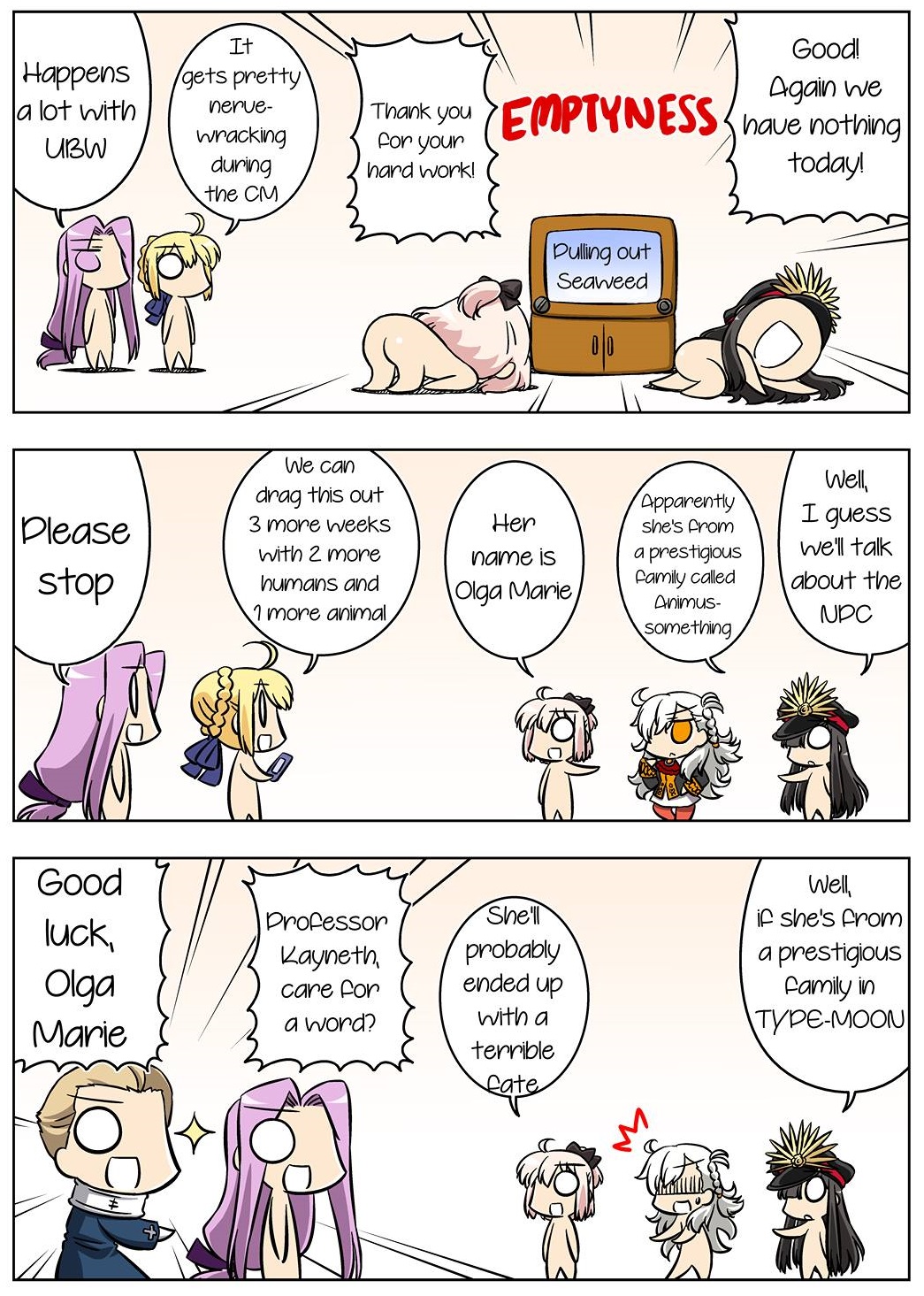 Oki-ta: It's has really nothing to with GUDGUDA Order but I was surprised to find that Sakura Saber's super late figure went on sale already! The figure's so well made! I have asked Hijikata-san to order 100 of them.
Nobbu: That really has nothing to do with us LMAO! Where's my figure?
Cycling Girl: Enough of that. Professor Kayneth, thank you for coming all the way here today.
Professor Tokkuri: Of course, I heard that they're writing a novel series about me, called the Case File of Lord El-Melloi? I am even surprised about my own popularity that a small country in the East would write a novel about me. Not that I am happy about it, but for now I've sent Sola-Ui 100 copies.
Blue: Professor, that's someone else.
Professor Tokkuri: Mr. Velvet has changed too much!