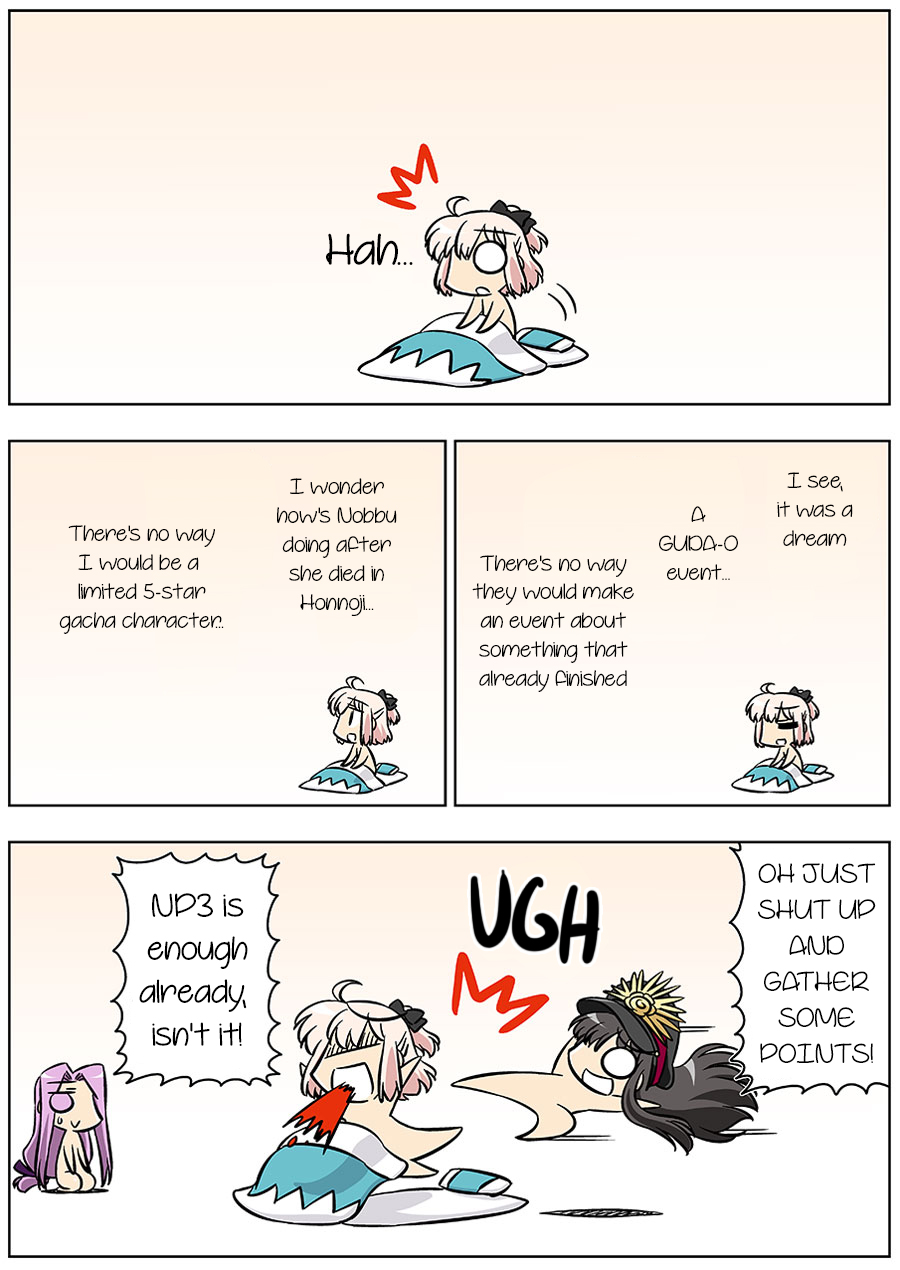 Nobbu: Until I go through Ascension, I won't stop beating up ROME!
Oki-ta: What? I am summoned as a support from a friend again? How many times is that this week, Hijikata-san? Please have Saitou-san replace m... (coughs!)
Cycling Girl: And so the event is half way done already, please keep trying your best! I-I am not the most powerful but please let me help you (whisper).
Blue: I want more apple.