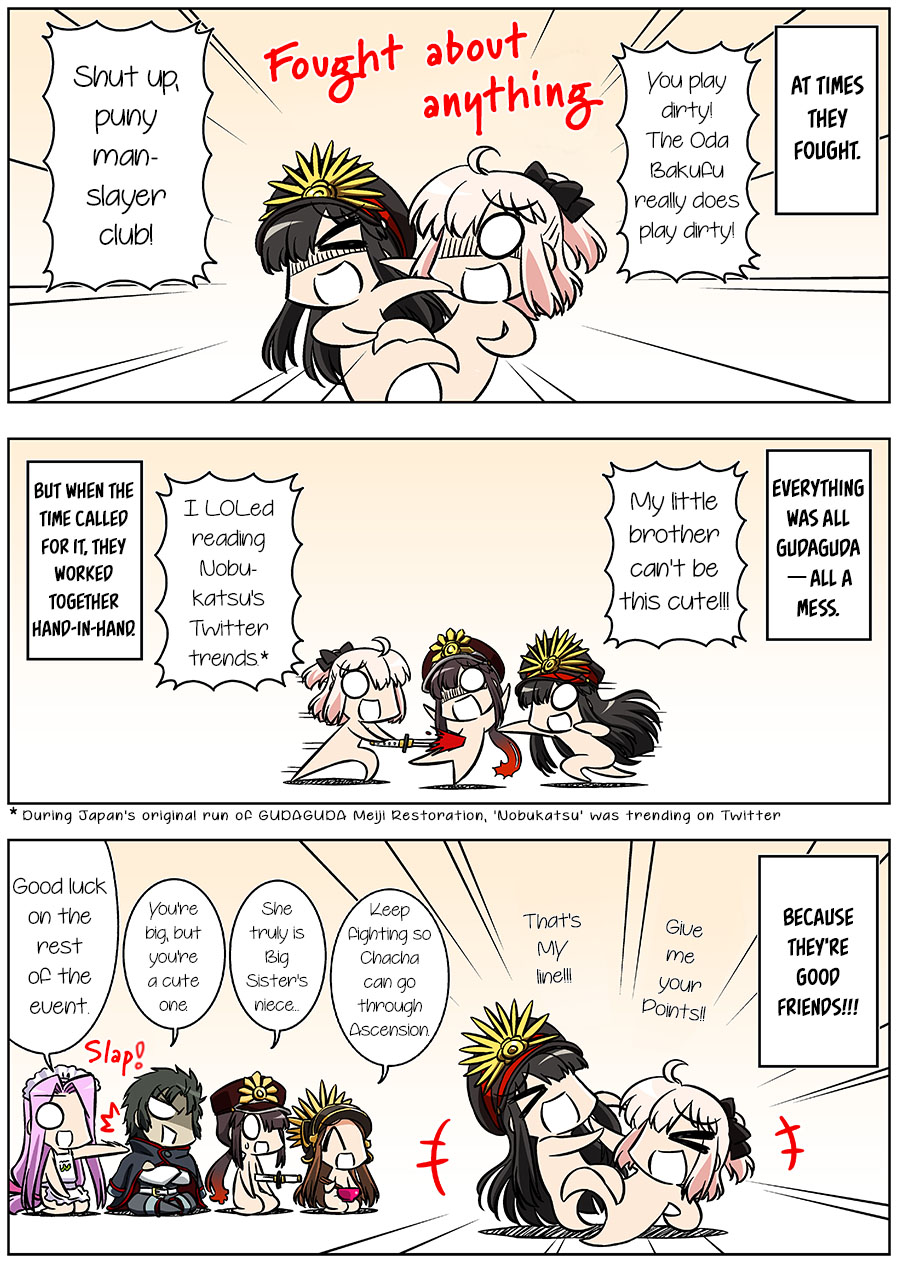 Nobbu:In the end, the man-slayer club wasn't much of a help! ...But!
Okita:That's MY line! What the heck were those Nobusengumi and Mecha Nobbu things!? Weren't there more important things for them to focus on? Like implementing Mr. Saitou or Mr. Nagakura!
Hijji:Shut up, Okita! Tell the newbie to acquire and then donate a barrel full of pickles!
Toyotomi Princess Chacha:Eh? Saemon-no-suke's here too? I wanna see him!
Eh? An outdoor battle? Uh, I think we should just hole up in a castle.
Admiral Nobukatsu:Eh? The people on Twitter have been asking for me!?
Nobbu & Okita:'Course not.