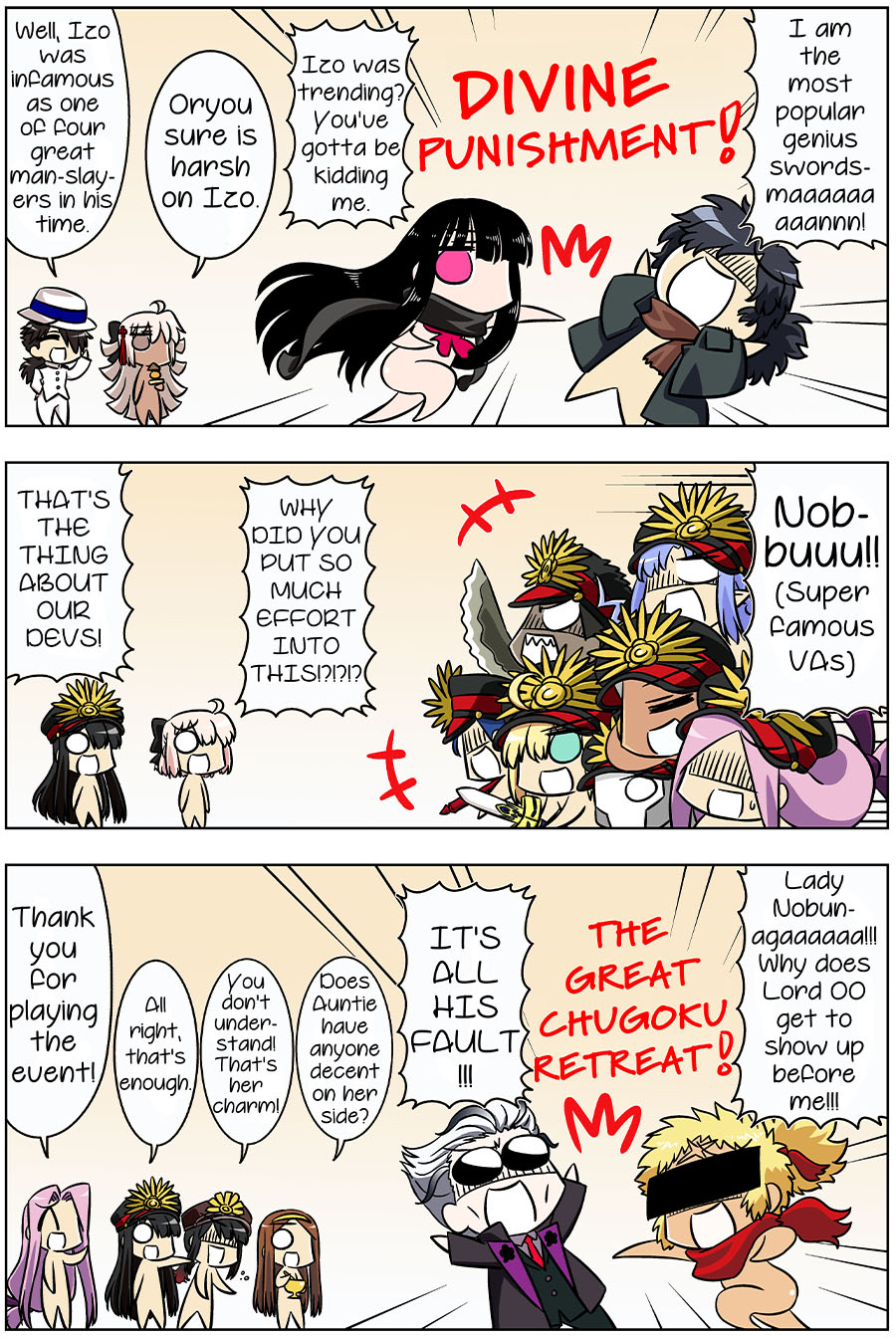 Nobbu:YAY! My loyal retainers, I hope you had fun playing the GUDAGUDA Legend of the Imperial Capital Grail event! I bet you all cried in the last scene when I awoke as the Demon King of the ☆6 Heaven and took the entire Honnoji with me to another dimension!
Oki-ta: Whoa...hold up! You were just gone because you got a stomachache from all that coffee milk you drank. Don't mind her! Did you see that letter hinting at Okita's swimsuit during the epilogue?
Miss Majin:There was no letter.
Cycling Girl::ANYWAY! Thank you for playing the event! We hope you had fun! Please don't forget to exchange all of your items!