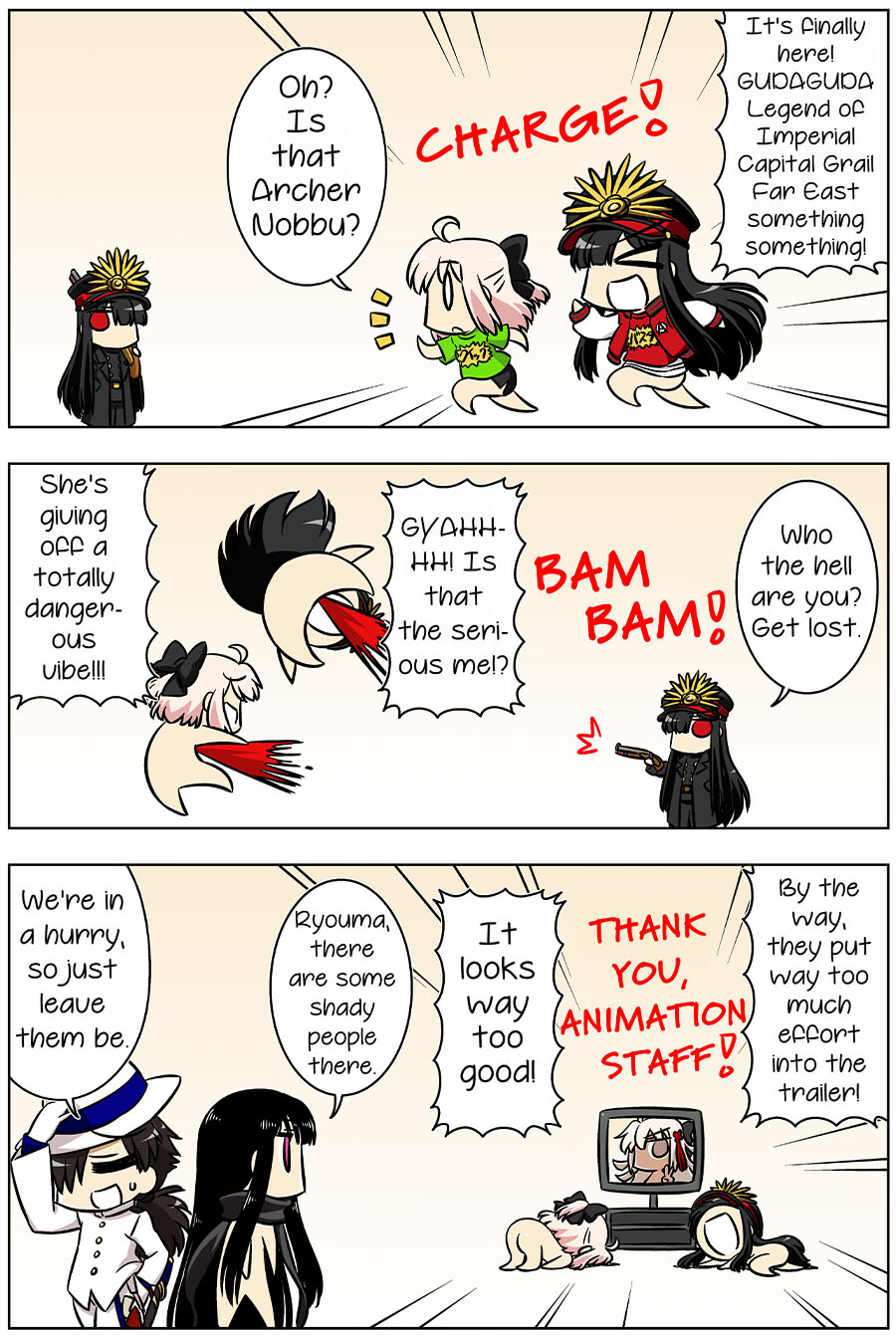 Nobbu:Who made this amazing-looking trailer!
Oki-ta: I asked around and Mr. CEO told me the production is done by A-1 Pictures! Storyboard and direction were handled by Animation Director Shun Enokido, and he also served as the key animator along with Takahito Sakatsume.
Nobbu:Are you serious? Those two are way too AAA for an imperial capital like this, filled as it is with deception and treachery!
Cycling Girl::Why did they work so hard for a GUDAGUDA event... Either way, thank you so much for this wonderful trailer!