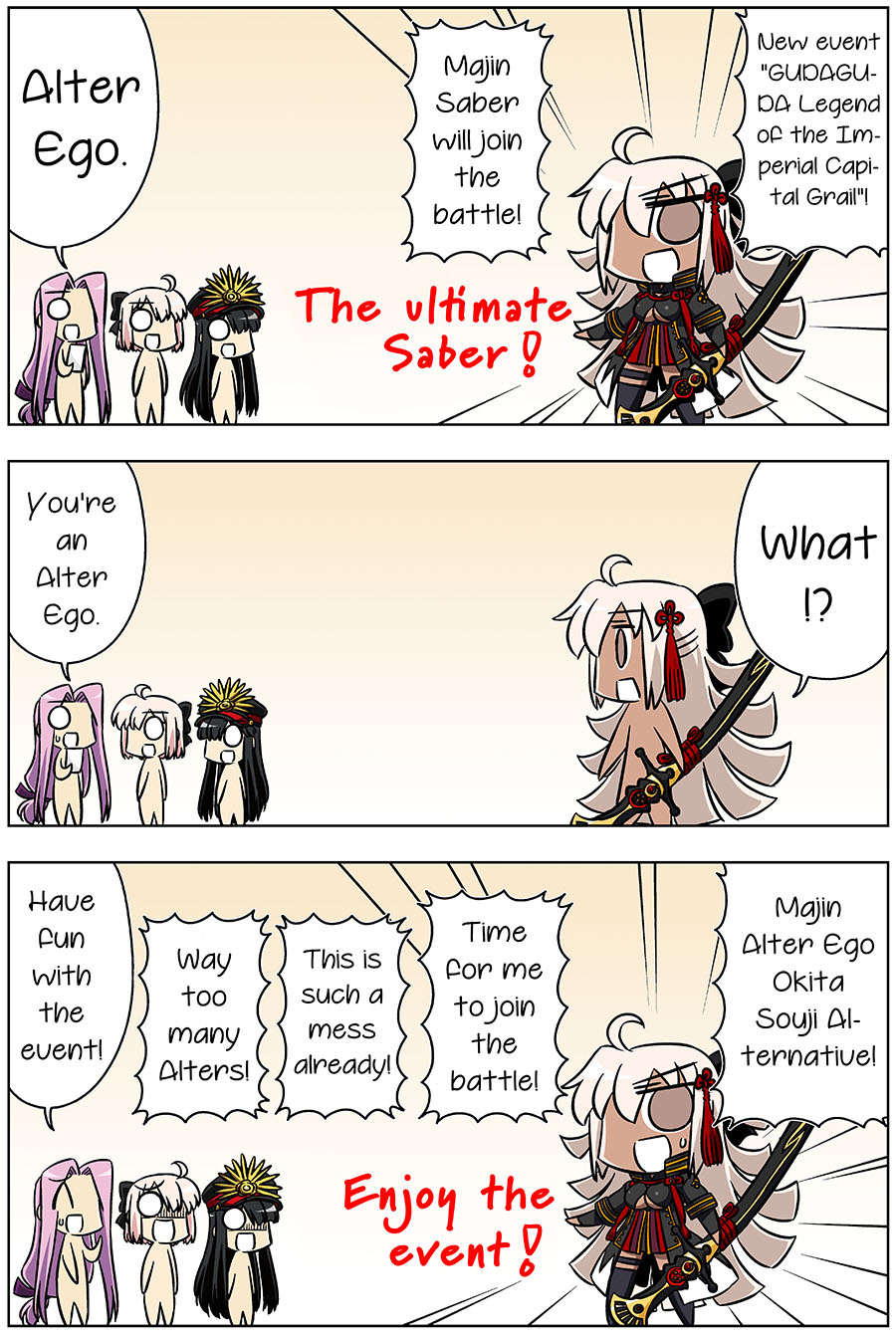 Nobbu:Wait, so in the end she's not even Majin "Saber" anymore!? What the heck!?
Oki-ta:I see... So they made an Alter Ego version of me... (Cough!?) (Only despair awaits those who hope for Swimsuit Okita)
Cycling Girl:I never thought there would be an Alter of Okita... Well actually, I kinda saw that coming.
Miss Majin:And so, the GUDAGUDA Legend of the Imperial Capital Grail event begins now! Okita Souji Alter, heading out!