Type-Moon presents a new Fate RPG!
The curtain rises on a story about a war of unprecedented scale! Take back the future of the human race with an entourage of Heroic Spirits!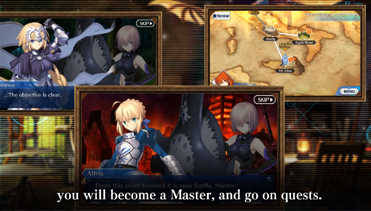 Trailer
Click for more details >
Trailer
Featuring Original Japanese Voice
Rie Takahashi Ayako Kawasumi Sakura Tange Junichi Suwabe Ryotaro Okiayu Mamiko Noto Satoshi Tsuruoka Chiwa Saito Tomokazu Seki Kosuke Toriumi Saori Hayami Yuu Asakawa Nobutoshi Kanna Rumi Okubo Tetsu Inada Kazuya Nakai Shinichiro Miki Tadahisa Saizen Maaya Sakamoto Takehito Koyasu Daisuke Namikawa Atsuko Tanaka Mamoru Miyano Risa Taneda Miyuki Sawashiro Kunihiko Yasui Ai Nonaka Rie Kugimiya Hikaru Midorikawa Koji Yusa Koki Uchiyama Aya Endo Ayane Sakura Takuma Terashima Urara Takano Rikiya Koyama Sayaka Ohara Mikako Komatsu Natsuki Hanae Takahiro Mizushima Kenichi Suzumura Hisao Egawa Kana Ueda Yu Kobayashi Miki Itou Aoi Yuki Takahiro Sakurai Tomokazu Sugita Joji Nakata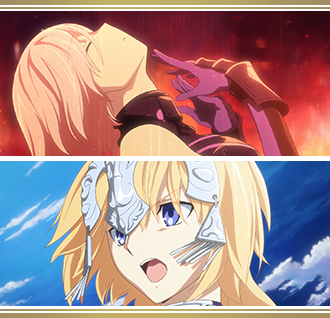 Staff
Game Composition/Scenario Direction: Kinoko Nasu
Character Design/Art Direction: Takashi Takeuchi
Scenario Writer: Yuichiro Higashide, Hikaru Sakurai, Hazuki Minase, Meteo Hoshizora (TYPE-MOON)
Developed by: DELiGHTWORKS, Opening Animation Production: A-1 Pictures, Opening Animation Director: Ryosuke Nakamura, Opening Animation Character Desinger: Mieko Hosoi
[System Requirements]
Recommended operating system: OS compatible with iOS 8.0 or higher. Enabled devices: iPhone 5 and higher, iPad 3rd generation and higher, iPad Mini 2 and higher, iPod touch 6th generation

*Please confirm system requirements here instead of from the App Store compatibility.
*Incompatible with iPod touch 5th generation and lower, iPhone 4S and lower.
*Incompatible with beta versions of OSes.

A Smartphones or tablets with Android 4.1 or higher and 2GB or more RAM. (Incompatible with Intel CPUs.)

*It is possible that the game will not work on some devices, even with the recommended version or higher.
*Incompatible with N-08D, SH-06D.
*Incompatible with beta versions of OSes.